2 Sisters Handcrafted and The Vampire Diaries
The hit TV show, The Vampire Diaries has included one of my custom fine silver necklaces for the character Bonnie this season on their show. I was given the opportunity to submit a design directly to The Vampire Diaries stylist through The Artisan Group, a group of handcrafted artist. Just being given the opportunity was unbelievable but to actually be chosen, was mind blowing!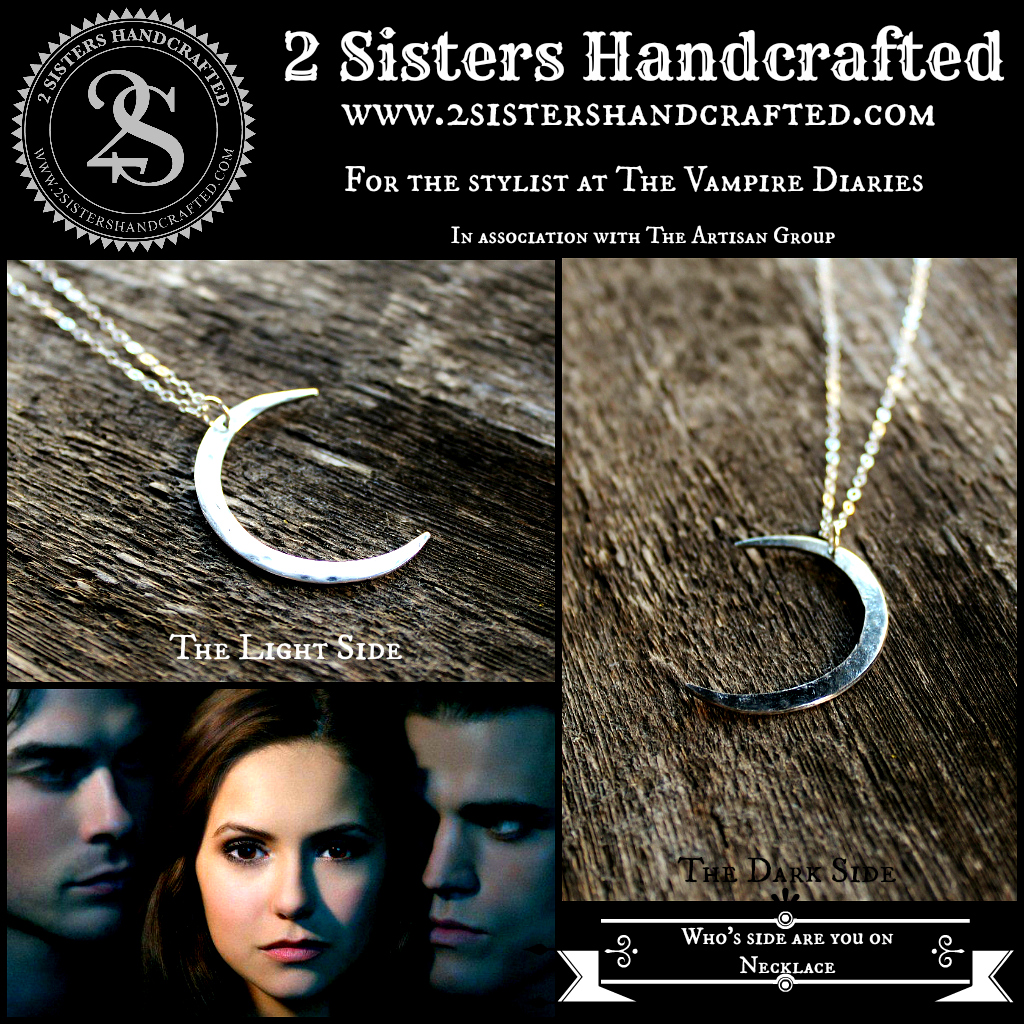 I knew I wanted to create something sleek and sexy and not too overwhelming for the petite characters on the show. The thought of a moon came to me and I decided to go with it. As I was creating, I knew I wanted some texture on the piece to elevate the simple design. To do that I hammered to front, leaving some gentle "craters" where the oxidization would leave some low lights.
Once the piece was oxidized, I sanded the front to make it shine in the light giving it a gentle glow. It was at this point that I discovered, I really liked the dark look on the back. The oxidization I use leaves natural variances in colour from greys, smokey blues, warm deep browns and black. I gave this a gentle swipe effect leaving a worn scratched look on the back with it's original dark colours intact creating a "dark side" and a "light side." The theme was fitting for the show.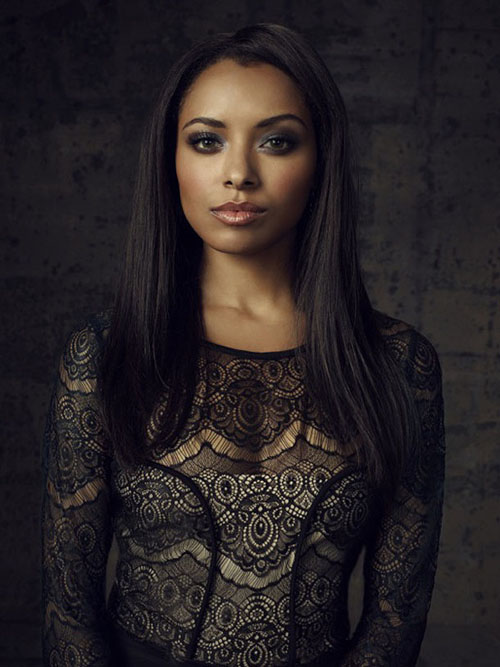 Bonnie Bennett - Played by Katerina Graham
Once my piece was created and lovingly packaged, it was shipped with many others pieces that would be considered for the show. It was just a few (but agonizing) short weeks later that I received a direct e-mail from the stylist for The Vampire Diaries that they wanted to include my piece. I could hardly contain my excitement!!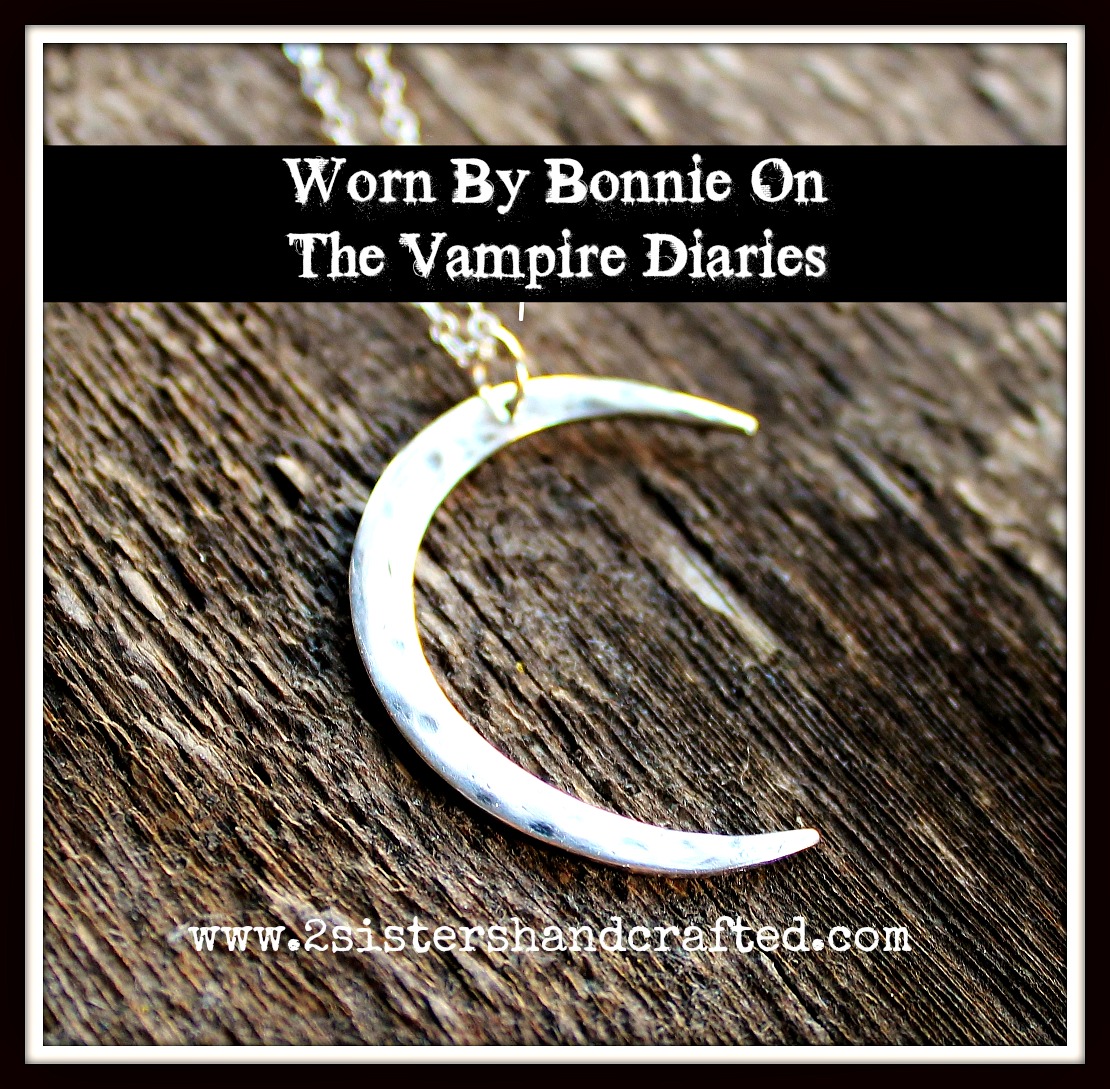 Once my piece was chosen, I was notified it would be worn by the character Bonnie Bennett, played by Katerina Graham on this seasons episode 12. I plan to be watching and I hope you will be too!
I would love to hear to hear your thoughts or comments. Will you be watching episode 12?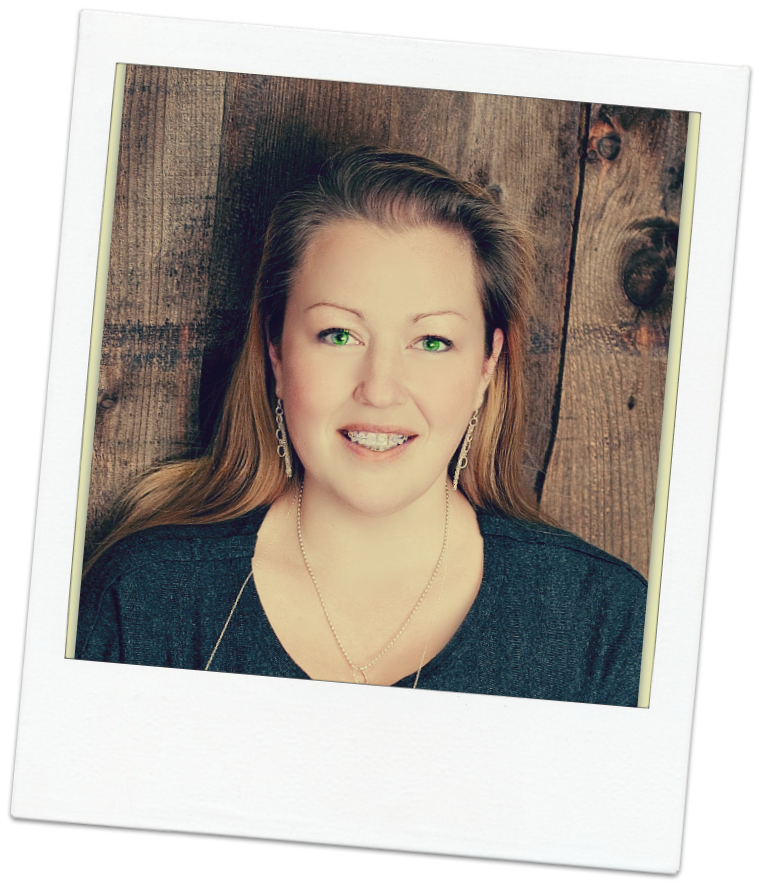 Come join me, Colleen, on my journey.