Fingerprints You Love
Posted by Colleen Johnson on April 04, 2013 |
13 Comments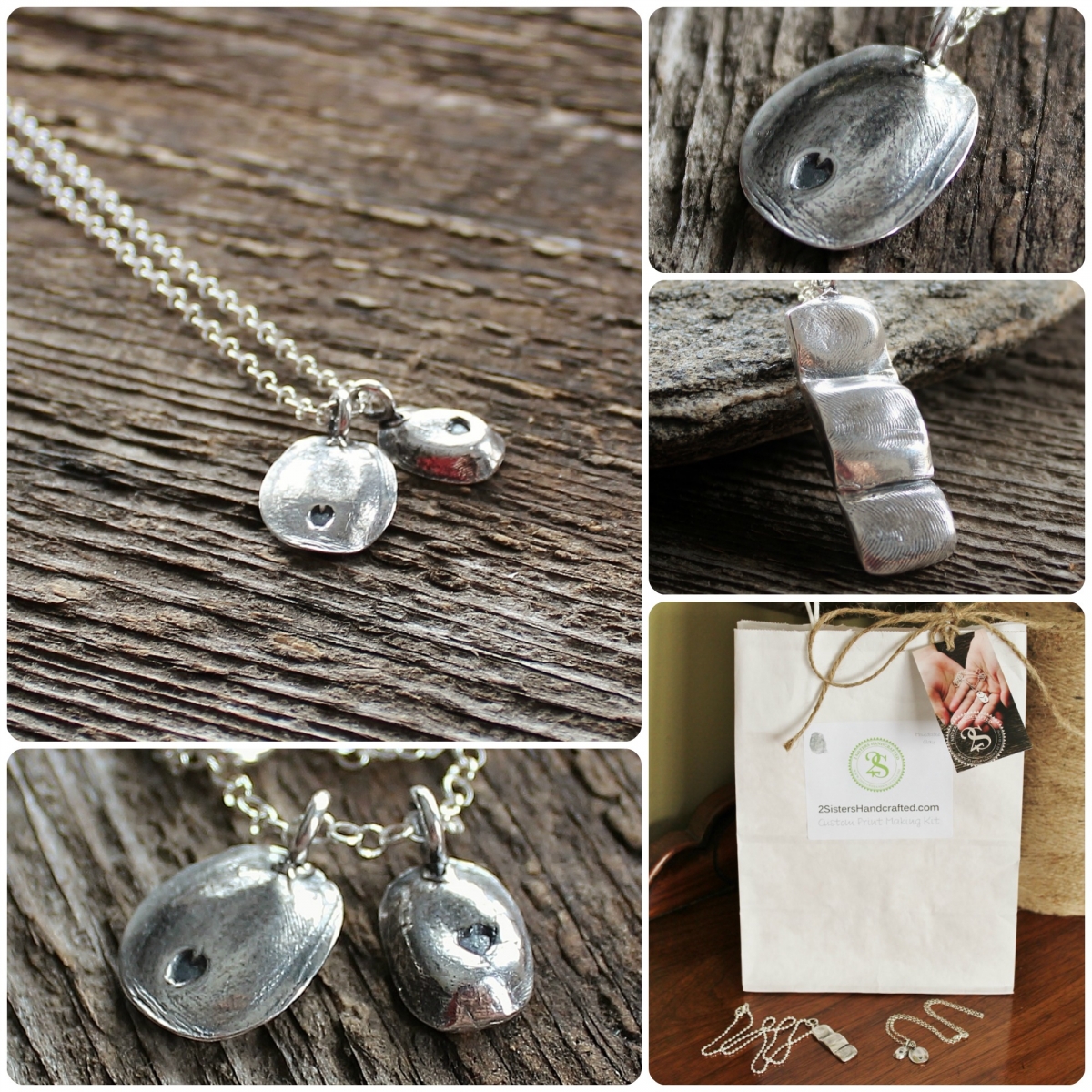 This collection has been in the works for a very long time! I know I love personalized jewelry because of it's ability to tell a story and create emotional memories to something I wear everyday for comfort, motivation and support when it's needed. It seemed like a natural extension of my current line to add the most precious heirloom piece to the collection... fingerprints!
As the line progresses you'll see how these little beauties can me made into different shapes such as heart, round, square, rectangular shapes to surround the fingerprint. In the examples above I chose to have my daughters fingerprints cut to follow the natural shape of the fingerprint itself.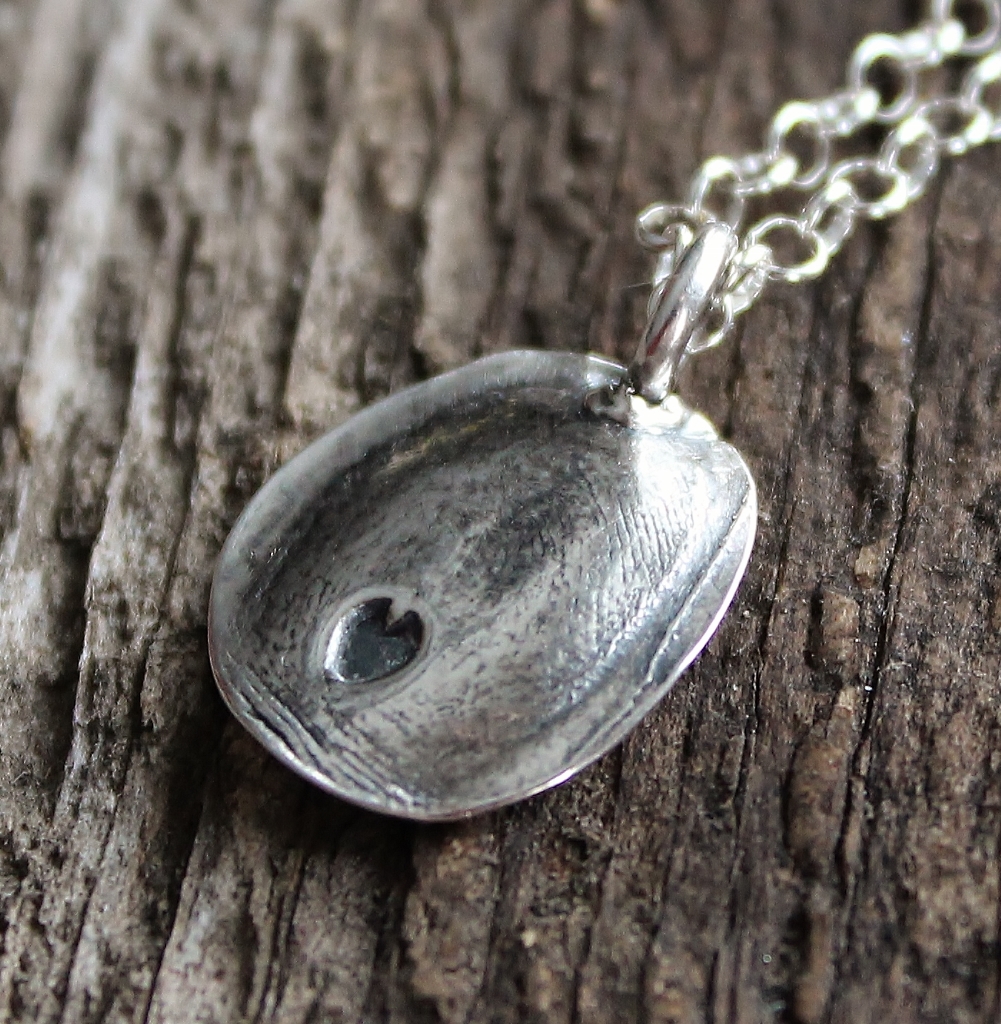 Embellishments can be added to make each piece special to you. I've chosen to stamp a small heart inside the fingerprint itself. Initials could also be added and soon birthstone crystals will also be available. If you love the look of the natural fingerprint alone, you can add an initial or year to the back of the piece.
How It's Made:
These little gems will take more time that any other piece to complete but the wait will be soooo worth it. It's a three day process to complete the piece once I receive your completed molds. I use a fine silver clay to press into your mold and give it just enough pressure to capture all the details. I cut the piece by hand in a shape of your choice and add any embellishment you would like to add to further customize you treasure. It's then dried for a day, fired in the kiln for a day, and then it's sanded, oxidized and polished. Once this is all done the final piece has become a solid fine silver piece, that's 99.9% solid precious silver. This makes it more valuable and more tarnish resistant. I can't share all my tricks but I can tell you there are a lot of steps to make these little beauties.
These don't just have to be children's fingerprints, they can be couples his and hers, mother and daughter, ones of the entire family, paw prints of your beloved pup or even doggy and kitty nose prints!
New pieces are added all the time so check back often. Want to learn more about our fingerprint jewelry? Checkout some of the listings below to read about these piece, the mold making process and completion process. I hope you love this new line! http://2sistershandcrafted.indiemade.com/catalog/fingerprint-jewelry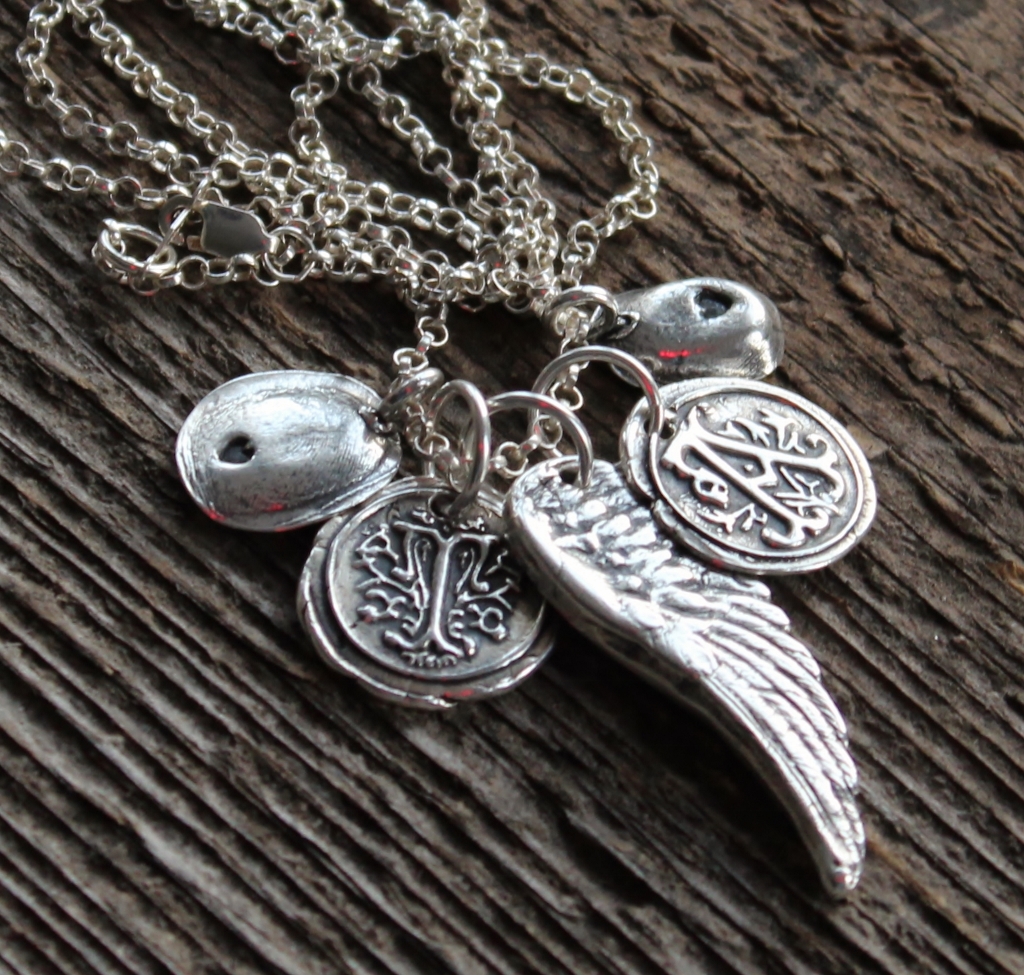 My everyday necklace
I love my new fingerprint charms and have added them to my necklace I wear everyday. My 2 girls, the 2 Sisters, love to touch and feel them and love to know Mommy is wearing a piece of them all the time. What's next... Well a bracelet of course! Can't wait to show you so stay tuned ;)
I would love to hear from you! Leave a comment below with any ideas you may have or of who in your life should have one of these and why.