Sales trainer and manager, product merchandiser and team builder meets stay at home mother and all around family
coordinator
. This is where 2 Sisters Handcrafted began. An interest that started from wanting a custom piece for myself with my children's unique names on it in 2011 became what felt like and overnight full time, all-in business and I'm loving every minute of it!
I have 2 beautiful daughters who are both in school full time now, making my time more productive during the days. I do however still struggle with the family and work balance. I start my day at least an hour before the kids to be able to answer emails and post to social media. My evenings will often include computer and design work again well after my work day should be over. This is the life of an entrepreneur and I wouldn't have it any other way. This business with it's long hours and commitment do allow me the time to take my girls to school and pick them up every day. We have holidays off together and make our time together more meaningful and special. I'm trying to learn to be unplugged during these times and my girls help me remember if I forget,
Lol
!
---
The first question people usually ask me is "where is the other sister?" I'm happy to tell them that I am the mom of the 2 sisters. All my inspiration, motivation comes from my 2 girly girls. So, it only seemed fitting to name the shop after them too.

I started with simpler sterling silver personalized pieces in my line that became very popular but my passion became creating more unique, custom jewelry. Something a little more than your average mommy piece. Fine silver and solid bronze are my
favourite
materials and combining them with leather, gems and other unexpected materials is where my line is now.
The most unexpected part of my business is being invited into the lives of my clients, learning the stories of why they are looking for a particular custom piece. Sometimes it's stories of grief and support, others are celebrations of new babies, birthdays, milestones, anniversaries and all kinds of sentimental and meaningful stories in between. The unexpected openness of my clients willing to share has become new motivation for my designs. I want to create pieces that will be cherished and loved. I want them to last a lifetime and tell a part of that
person's
story. It's these connections that make all the hard work worthwhile.
---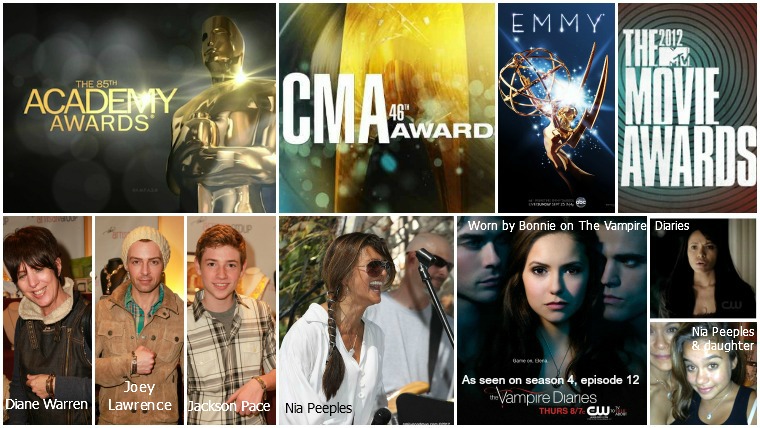 Look what we've been up to...
Over the years 2 Sisters Handcrafted has created custom pieces for celebrities at the 2013 Academy Awards / Oscars, the 2012 Emmy Awards, the 2012 MTV Movie Awards
all through the GBK celebrity gifting suit. We've gifted to The 2012 CMA Awards, the stylist from the hit TV shows: The Vampire Diaries season 4 & 5, Scandal,
The Voice & The Originals.
Other celebrities who have 2 Sisters Handcrafted jewelry are: Sarah Jessica Parker, Khloe Kardashian, Jenny McCarthy, Christina Hendricks, Nia Peoples and her daughter, Amanda Seyfried and Stephanie Drapeau.
We created jewelry for the promotion of Author Brene Brown's Rising Strong book tour and made the wedding party jewelry for Canadian Gold Medalist Silken Lauman.
Some of these opportunities became available through the support of The Artisan Group.
---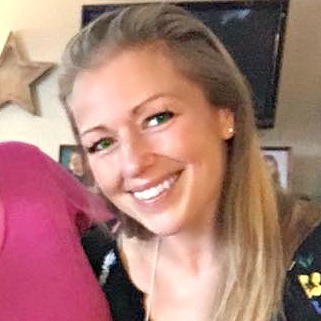 Colleen Johnson - Owner / Creative Designer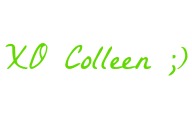 ---
In 2009, Our oldest daughter became very ill and required an extended stay at the Toronto Sick Kids Hospital. Although we were told to prepare for the worst, Taya overcame her illness. We thank the doctors, nurses and health care providers everyday for for all they have done for our family. Because of them, Taya is now a happy and healthy little girl. Because of this, children's charities are very close and dear to our heart which is why 2 Sisters Handcrafted donates a portion of all profits to local children's charities including The Toronto Sick Kids Hospital.
As always, 2 Sisters Handcrafted gives back! A portion of all profits are donated to local children's charities with the Toronto Sick Kids Hospital as our major recipient. Your purchases look great and they should make you feel great too. We thank you for your support and the children thank you too! ;)